I-4 Beyond the Ultimate: Building a Better I-4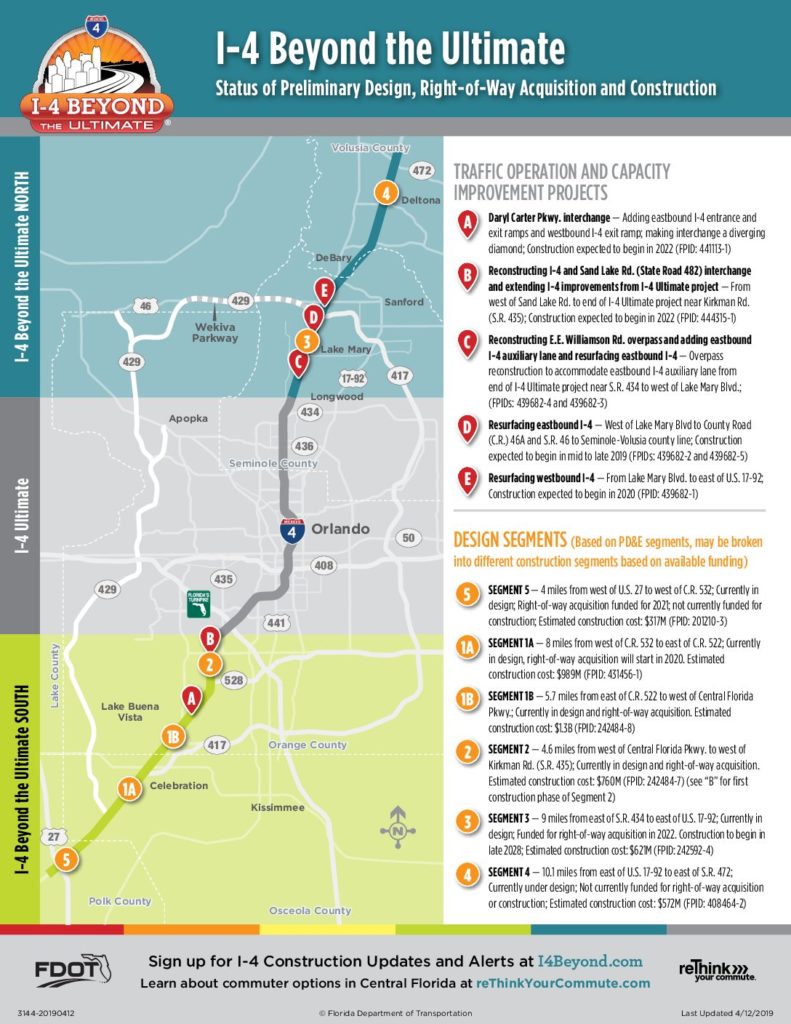 Project Map & Fact Sheet
The Florida Department of Transportation's I-4 Beyond the Ultimate is reconstructing large portions of Interstate 4 (I-4) in Central Florida to create a signature corridor that will increase safety, mobility and connectivity in the region.
I-4 Beyond the Ultimate extends the I-4 Ultimate project another 20 miles to the north and also adds 20 miles to the south. The six design segments of I-4 Beyond the Ultimate will connect seamlessly with I-4 Ultimate.
The project is divided into several design segments. Each must undergo a stringent, multistep process that includes planning, environmental study, preliminary design, right-of-way considerations, design and construction. While the sections stand at different points in the overall process, the Project Development and Environment (PD&E) Reevaluation Study has been finalized for the entire project.
Sign up for the project's newsletter to learn about upcoming public meetings and project news, including additions to the website and a mobile application that is coming soon.