I-4 Beyond the Ultimate: Building a Better I-4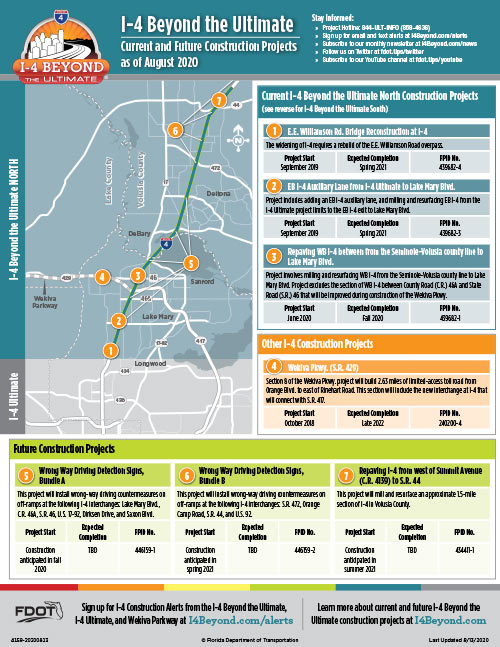 Project Map & General Overview
Construction on the Florida Department of Transportation's I-4 Beyond the Ultimate is beginning. Milling and resurfacing work on the eastbound Interstate 4 (I-4) travel lanes in Seminole County started in July 2019.
Reconstruction of the E.E. Williamson Road overpass and the addition of the eastbound I-4 auxiliary lane from the end of the I-4 Ultimate project to Lake Mary Boulevard began in summer 2019.
Motorists should practice safe driving habits, such as paying attention to the road and their surroundings in the work zone. Sign up for personalized text or email alerts for advanced notification of construction impacts.
Sign up for the project's newsletter to learn about construction updates and project news, including future diverging diamond interchanges at Sand Lake Road (State Road 482) and Daryl Carter Parkway.