Sand Lake Road Interchange Improvements
The Sand Lake Road (State Road 482) and Interstate 4 (I-4) interchange provides a vital gateway to some of Central Florida's biggest attractions. The interchange is being reimagined as a diverging diamond configuration. The project will reconfigure and lengthen ramps at the interchange and improve capacity on Sand Lake Road and Turkey Lake Road.
Left turns from westbound Sand Lake Road to southbound Turkey Lake Road will be eliminated. Instead, drivers will access Turkey Lake Road via the new loop ramp.
In addition, the project will include reconstructing the I-4 general use lanes from west of Sand Lake Road to the end of the I-4 Ultimate project. Two westbound, barrier-separated, managed lanes will be built from west of Sand Lake Road to west of Kirkman Road. These will transition to a single, buffer-separated managed lane in the westbound direction from west of Sand Lake Road and tie in just west of Central Florida Parkway. This managed lane will be constructed in three separate projects with the finished lane extending from west of Sand Lake Road to west of State Road 536.
Letting for this design-build project is anticipated in 2023.
Virtual Tour: Future interchanges at Sand Lake Road and Daryl Carter Parkway
Want to explore 3D models of the diverging diamond interchanges at I-4/Sand Lake Road and I-4/Daryl Parkway? Experience a virtual tour of the planned improvements.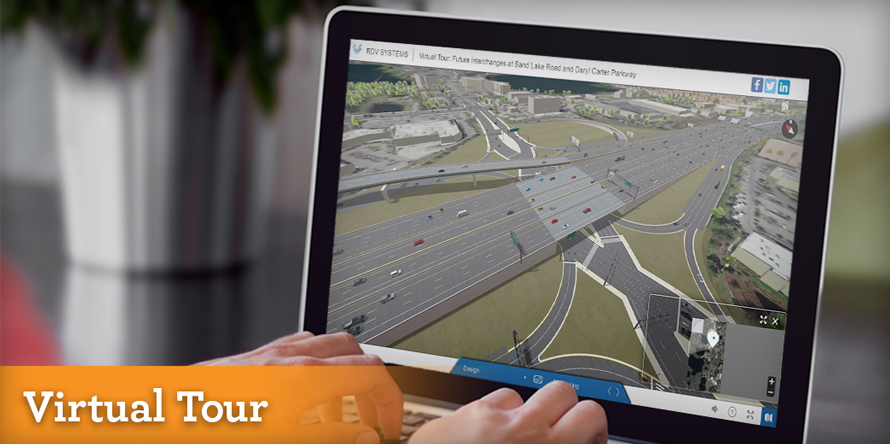 ---