Transit Options
Driving on I-4 and in the surrounding areas during the I-4 Beyond the Ultimate projects will take some planning on your part. Here we've consolidated all the information you might need to make your commute easier. Be sure to sign up for route-specific email and text alerts and real-time traffic updates.
---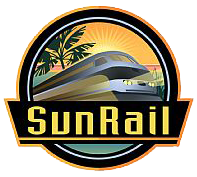 SunRail
SunRail, which is available throughout the day Monday through Friday, offers a great alternative to driving on I-4 during construction. To find out more information about SunRail, its schedule, ticket information and more, visit www.SunRail.com.
---

LYNX
With more than 100,000 riders every weekday, LYNX has been a leader in Central Florida public transportation for many decades. LYNX has stops throughout Orange, Seminole and Osceola counties making it a great option to avoid I-4 construction. For more information, go to www.GoLYNX.com.
---

Votran
Providing public transportation to all urban areas of Volusia County, Votran is a service of Volusia County Government. For more information, visit: http://www.votran.org/.
---

CitrusConnection
Citrus Connection and Winter Haven Area Transit — both part of Lakeland Area Mass Transit District — provide public transportation in Polk County. For more information, visit: http://www.ridecitrus.com/