Get Ready for Safe Summer Travel
Summer's here! With the weather heating up people are eager to get out of their homes, into their cars, and onto the road. Florida's theme parks and beaches make it a prime destination for many of those travelers, so it's more important than ever to drive safely and cautiously with all that extra traffic. Here are some travel tips to help you arrive alive.
Be Prepared
Luggage? Music? Snacks? Check, check, check. You've got all the essentials covered for your road trip, right? Not yet.
You should always travel with an emergency roadside kit in your vehicle. Here are some items the National Highway Traffic Safety Association suggests you include in your kit.
Cell phone and charger
First-aid kit
Flashlight
Flares and a white flag
Jumper cables
Tire pressure gauge
Jack and ground mat for changing a tire
Work gloves and a change of clothes
Basic repair tools and some duct tape (for temporarily repairing a hose leak)
Water and paper towels for cleaning up
Nonperishable food, drinking water, and medicines
Extra windshield washer fluid
Maps
Blankets and towels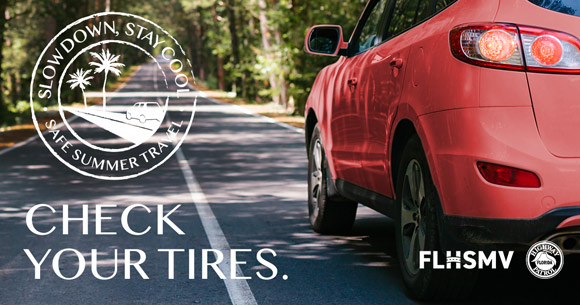 Inspecting your vehicle before setting out can prevent unexpected mechanical issues while on the road. Have a mechanic check your battery and belts. Test your brake lights, headlights, turn signals, interior lights, and emergency flashers. Make sure your vehicle's fluids are topped off, including coolant, oil, windshield washer fluid, transmission fluid, and power steering fluid. Replace any tires that have uneven wear or insufficient tread and ensure they're properly inflated.
Also make sure you haven't received any recall notices regarding your vehicle. Vehicle manufacturers are required to fix the problem outlined in a recall by repairing it, replacing it, or in rare cases, repurchasing the vehicle.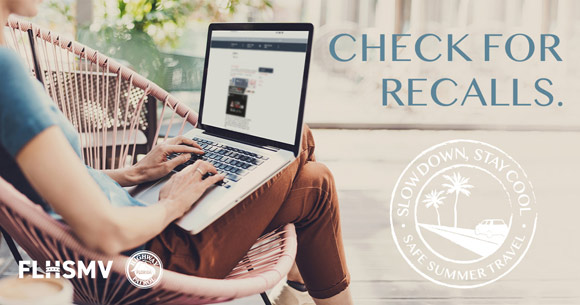 If you're traveling with a child, ensure their child seat or booster seat is properly installed and is the right size for the child's height and weight. Visit your nearest police station or fire station if you need assistance.
Have a Plan
Having a travel plan in place before you get behind the wheel will go a long way towards helping you reach your destination safely. Pull up the weather forecast for your expected travel days. Familiarize yourself with necessary directions and maps. Check on anticipated traffic and road conditions along your route.
Driving while tired can be just as dangerous as drinking and driving. Make sure you're getting plenty of rest and check medication labels to see if drowsiness is a side effect of use. Plan frequent breaks, and if you need to take a nap, only sleep at lighted, designated rest stops.
For the safety of your children and pets, never leave them in a vehicle unattended, even for a short time. The inside of a vehicle can heat up by 20 degrees in just 10 minutes. Keep in mind that a child's body temperature can rise three to five times faster than an adult's, and heatstroke in a closed vehicle can occur when the temperature outside is as low as 57 degrees.