FDOT Provides Draft Concept Plans for Three Segments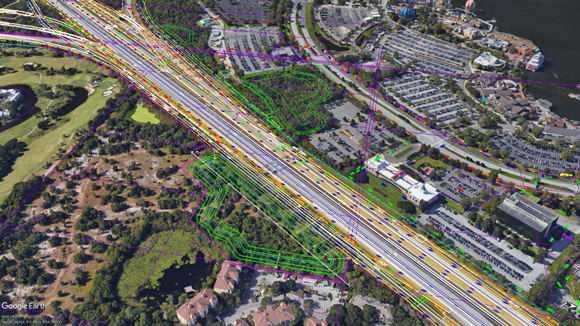 The Florida Department of Transportation (FDOT) has updated I4Beyond.com with the draft concept plans for three of the I-4 Beyond the Ultimate design segments. The new documents are available as PDF and KMZ (Google Earth) files. Please note that these plans are currently in review and will be finalized after all comments have been addressed.
Interested persons can download the draft concept plans for:
Segment 5, from west of the U.S. 27 interchange to west of County Road (C.R.) 532 (Champions Gate Boulevard);
Segment 1A, from west of C.R. 532 to east of Osceola Parkway (C.R. 522); and
Segment 1B, from east of Osceola Parkway (C.R. 522) to west of Central Florida Parkway.
"The next steps for FDOT will be to coordinate stormwater permits and meet with utility agencies and share the plans with them," Su Hao, FDOT Project Manager, said. "We are actively working on completing our proposed right-of-way maps based on the concept plans, in preparation for right-of-way acquisition."
I-4 Beyond the Ultimate covers 40 miles of Interstate 4 (I-4) through Polk, Osceola, Orange, Seminole and Volusia counties. It comprises six design segments and several interim construction projects. The goal of I-4 Beyond the Ultimate is to improve safety, mobility and connectivity in Central Florida.
This is an industry update from I-4 Beyond the Ultimate. To receive industry updates, sign up at i4Beyond.com/industry. Visit i4Beyond.com for more information on I-4 Beyond the Ultimate designs, including an interactive map showing anticipated changes to each interchange.