Florida Department of
TRANSPORTATION


FREQUENTLY ASKED QUESTIONS (FAQs)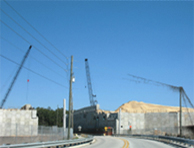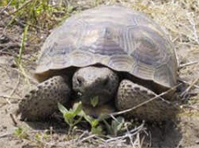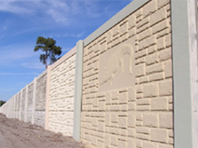 Q: What are the study limits?
A: The study includes segments of I-4 from US 27 in Polk County to SR 435 (Kirkman Road) in Orange County and from SR 434 in Seminole County to SR 472 in Volusia County, a distance of approximately 40 miles.
Q: What is a PD&E Study?
A: The Project Development & Environment Study process (was developed by the Florida Department of Transportation (FDOT), in response to the National Environmental Policy Act of 1969, to ensure that transportation projects are developed with consideration of current engineering standards, project costs and minimization of social and environmental impacts, while involving the public throughout the entire study process. You can learn more about the process
here
.
Q: What is the objective of the study?
A: The overall goal of this study is to develop a viable roadway concept that satisfies the project purpose and need, while minimizing social, economic and environmental impacts and incorporating community input. The study will also insure the project receives approval from FHWA, FDOT and agency partners. The results of the study will determine the type, location and design configuration of the I-4 Beyond the Ultimate project.
Q: What are express lanes and how will they be utilized in this project?
A: Express Lanes are an innovative solution to manage traffic congestion and provide choices for travelers. This project provides additional lanes with restricted access points, and variable toll pricing based on the level of congestion in the adjacent non-tolled general purpose lanes, to provide more reliable travel options for motorists.
Q: What is variable toll pricing?
A: The variable toll pricing is based on congestion, which means the toll goes up or down depending on the traffic volume. The toll will be higher during peak periods when demand is greater and lower during non-peak periods when the demand is less. This congestion pricing helps maintain traffic flowing freely by monitoring the number of vehicles accessing the express lanes.
Q: How can I obtain the latest study materials?
A: The latest materials for the I-4 Beyond the Ultimate PD&E study will be available on the
Documents and Publications
page of the website. Please check back regularly for updates as the study is constantly evolving.
Q: How will the public be involved in this project?
A: FDOT is committed to continuing public outreach throughout the duration of the project. A website, social media, newsletters, surveys, meetings and presentations, as well as ongoing communication through media partners will be used to solicit feedback and keep the public informed of the status of the project and community outreach activities.
Q: How can I get involved?
A: Check the website regularly for meeting times and dates.
Click here
to be added to the mailing list.
Q: Who can I contact with questions/comments relating to this project?
A: You can contact the following project personnel for additional information:
FDOT District 5 Public Information Manager
Tel:386-943-5479
HNTB Project Manager
Tel:407-547-3028
District 5 I-4 Design Project Manager
Tel: 386-943-5418